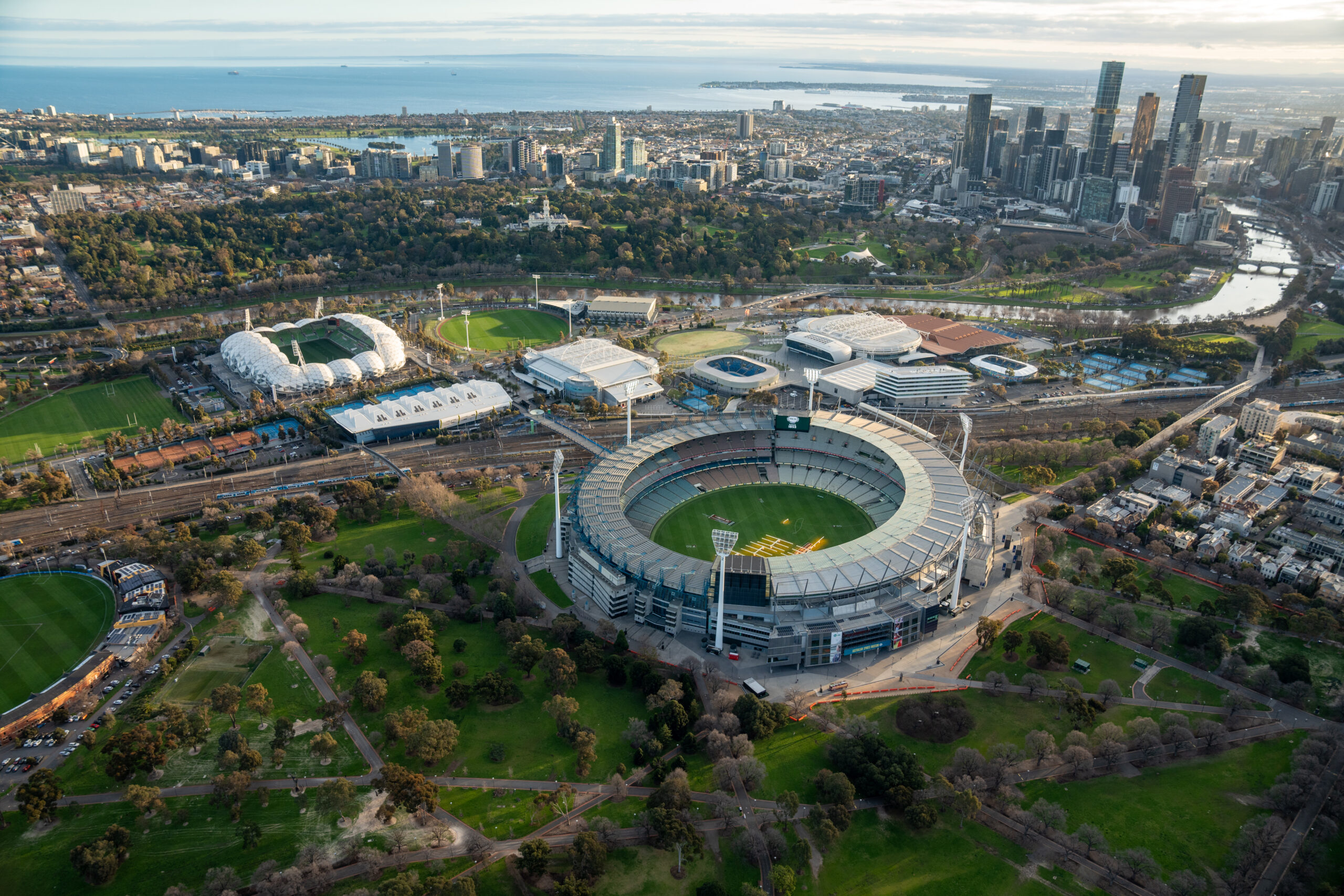 Showcasing Victoria's 'Best Business Events Venue'
The MCG proved it's more than a world class sporting stadium when it was awarded Best Business Events Venue at the Victorian Tourism Awards, from a focus on elevating the event experience, and encouraging business events to immerse in the culture, heritage and art of the stadium beyond the boundary.
Since being awarded, the MCG has been on a quest to bring the award winning experience to the market place, conducting engaging famil programs, appearing at exhibitions and trade shows and travelling internationally.
Director, Sales and Marketing, Troy Stasinowsky says; "We're proud that this award celebrated our effort to re-imagine the tourism offering for business events, and our core focus on the international incentive and national association markets. There was so much of the MCG story that wasn't yet to be told, and since we commence as the MCG's hospitality partner, and created the MCG Events brand, it's been our focus to tell that story to as many as we can'.
Connecting on the world stage
MCG Events recently traveled to India with the Melbourne Convention Bureau, visiting 3 cities, 32 MICE Travel and Media companies, and meeting with 89 agents to encourage the growing Indian market to choose Melbourne and the MCG for their next corporate incentive. Hosted by Beautiful Planet, the team visited Mumbai, Delhi and Bangalore.
"India is home to 30,000 travel agents and their outbound tourism market is expected to exceed US$ 40 billion by 2026. We're keen to see Melbourne and the MCG feature in as many itineraries of the Indian Incentive groups as possible".
MCG Events has recently developed a suite of Dining and Tour options designed to immerse the Indian audience deeper into the MCG and take them beyond the standard tour. In July last year, an Indian Insurance company conducted a 'stadium takeover' accessing all areas and holding a traditional Indian banquet gala in the Members Reserve attended by cricket legend, Adam Gilchrist. (Read more)
Indian Hosted Buyers at the MCG
"AIME gave us the opportunity to host a select group of Indian Hosted Buyers and introduce them to our resident chef, Naman Kochhar. We went all out and set up an exclusive dining space on a raised stage overlooking the ground, during a Sheffield Shield match. They loved the experience and was a highlight of the AIME trip for many of them".
AIME 2023
In addition to hosting this select group of buyers, MCG Events participated in Uncover Melbourne 2023 partnering with Centrepiece and Pullman on the Park Melbourne to promote the 'Stay, Meet, Celebrate' offering that encourages buyers to hold their next business event in Melbourne's Sports and Entertainment precinct.
Joyn and Arinex VIP Dinner
To wrap up the busy week of AIME, MCG Events then partnered with Joyn and Arinex to host drinks on the hallowed turf, followed by an intimate dinner in the Committee Room by Grossi. This was the very first time a lot of the audience had been able to access the Committee Room, which is usually exclusive.
"Our partnership with Guy Grossi has been a great way for the public to host events, and dine for lunch, in the Committee Room. It's a tribute to the European lunch clubs of old, and has one the most impressive outlooks across the ground.
In 2023 MCG will continue to showcase why it is a Business Events venue of choice exhibiting at The Association Forum in April, Australian Tourism Exchange in May, Tourism Australia's Dreamtime in November, and PCOA in December.
"People already know that the MCG is the greatest sporting stadium, now we want to show why it's also an award winning Business Events venue".
"MCG was recently awarded 'Best Business Events Venue' at the Victorian Tourism Awards"